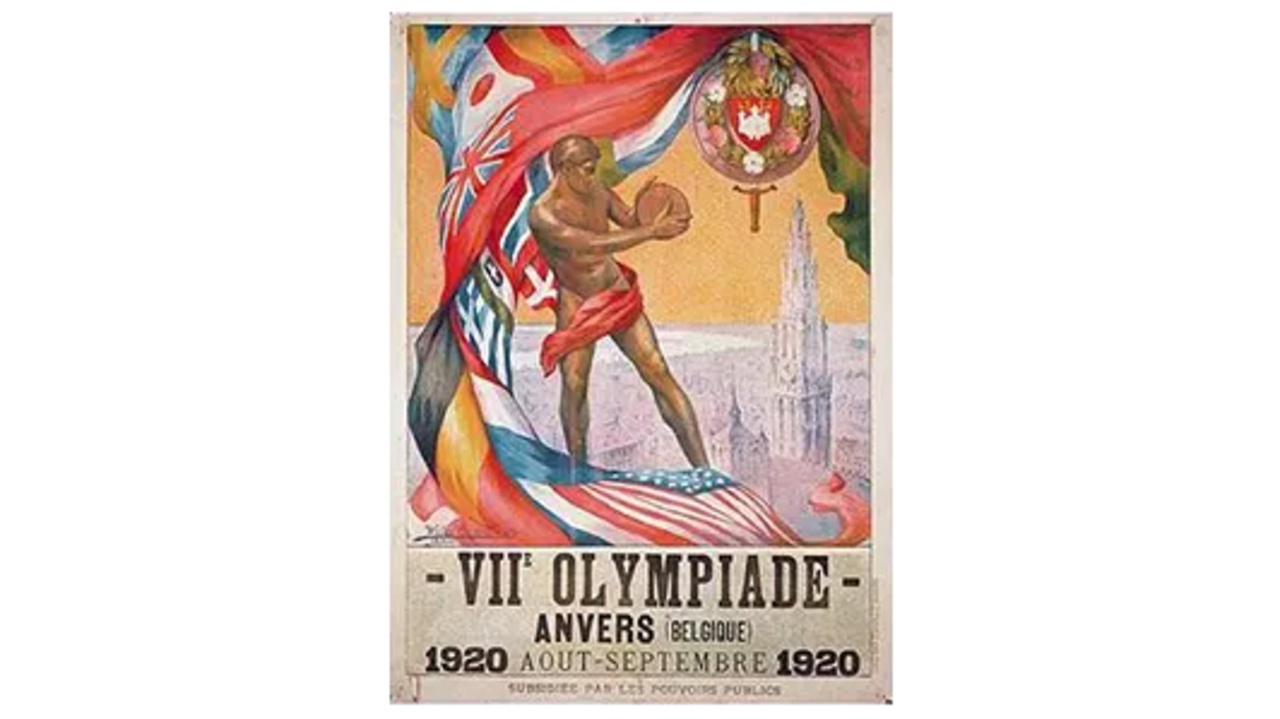 Antwerpen 1920
Many Norwegian golds in war-stricken country.
Belgium had barely recovered from the war, and the Antwerp Games were a formidable undertaking.
Germany, Austria, Hungary, Turkey and Bulgaria had «lost» the war and were not allowed to participate.
For the first time, the Olympic flag was raised, the Olympic oath was sworn, and doves of peace were released.
Norway won many medals. Most impressive was Helge Løvland's gold in the decathlon.